One of the biggest expenses you will face as a homeowner is replacing a roof. The average cost of a new roof in the United States is around $8000. If you can't get insurance to cover the costs and you don't have the cash in hand, then you need to rely on financing. Here's how to finance a roof.
Paying for a costly home improvement can feel overwhelming for anyone, especially if you can't pay for it out of pocket and aren't sure about financing.
In many cases, the roof replacement isn't a want, it's a necessity. If you experience severe damage from a storm or natural disaster, you have no choice but to replace your roof to keep you and your property safe.
If this happens, what should you do when you need a new roof but can't afford it?
Various financing options are available to help cover the cost of a roof replacement. In this article, we explore your choices on how to finance a new roof to help you make better-informed decisions before starting your home improvement project.
How New Roof Financing Works 
Before you learn your options on how to finance a new roof, you must understand how it works. The process typically starts with a roof inspection to determine whether you need to repair or replace your roof. It's always best to hire a professional roofing company like RoofClaim so you can get the best possible inspection and subsequent advice on how to proceed.
Once you have an idea of the structural work your roof requires, you can get an estimated price for the project. You can review your insurance policy, personal loans, home equity, credit card terms, and other financing options to see what your options are.
If it's determined that financing is the best route, you can begin the application process. After your new roof is installed, you'll start paying your monthly installments.
Roof Financing Options
Postponing a roof replacement project is out of the question since these structures play a vital role in protecting you and your property. But what should you do when you don't have enough cash to pay out of pocket?
Whether you have to deal with unexpected roof damages or have planned to install a new one, there are different ways you can finance your home improvement project.
1. Roofing Company Financing
At RoofClaim.biz, we understand that many people don't have the cash to pay for a roof replacement all at once. That's why we provide financing options that allow our clients to pay for a new roof over time.
Not all roofing companies provide financing, or they provide financing through sketchy third party vendors. With RoofClaim.biz, you know your project and your financing are backed by one of the most reputable roofing companies in the industry.
2. Homeowners Insurance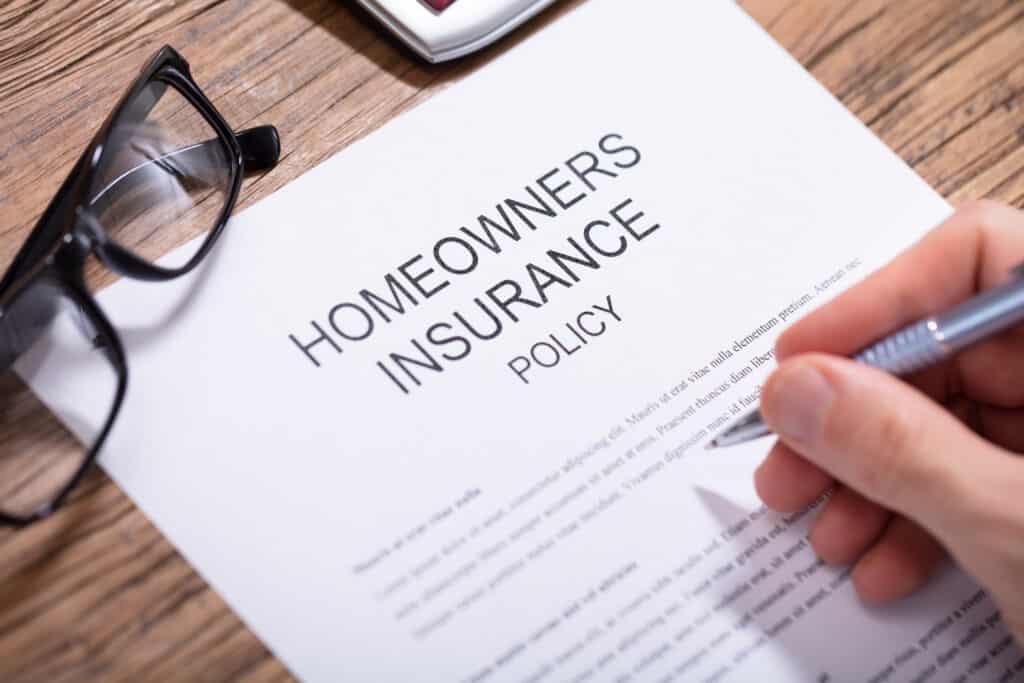 While not technically financing, another way to cover the cost of a new roof is through homeowners insurance.
Most people who are looking for financing have already gone the insurance claim route, though. If your claim was denied or you were simply told that your roof replacement isn't needed due to a covered peril, then you're out of luck with this option.
If you haven't had an inspection or attempted to file a claim, though, this would be your best bet, so we felt it was important to include it.
3. Home Equity Loan
If your insurance won't cover your roofing repair or replacement expenses, another financing option you can try is a home equity loan. The Federal Trade Commission defines a home equity loan as a loan for a fixed amount of money that uses your home as collateral. It's also known as a second mortgage and repaid the same way over a set period of time.
This financing option can be helpful if you have strong credit on your real estate property and steady income. Usually, lenders will only allow you to borrow up to 85 percent of your home's value minus your mortgage balance.
Let's say the current value of your home is at $300,000, and you owe $200,000, then the remaining is $50,000. We multiply this by 0.85 to get the 85 percent, so your available home equity is $85,000.
Home equity loans are great for large expenses since they usually have lower interest rates than other roof financing options. However, it also comes with a few disadvantages. These loans typically have a lengthy approval process which can take up to two to four weeks. And if you fail to pay the fixed monthly amount, there's a chance you could lose your home.
4. Home Equity Line of Credit (HELOC)
You can also finance your new roof using your home equity through a home equity line of credit, or HELOC. Instead of borrowing a lump-sum amount, this home financing option is a revolving line of credit similar to your typical credit card. A HELOC allows you to borrow as much money as you need, any time you want, as long as you don't exceed your credit limit.
Similar to home equity loans, you may be able to access up to 85 percent of your home's appraised value minus the amount you owe on your first mortgage. Some of them will allow you to spend money from the credit line by writing checks, using a credit card, or both. You may have to ask the lender whether they have a minimum or maximum withdrawal requirement and if your plan has a draw period.
A HELOC usually has variable interest rates, which can start lower than the rate of home equity loans. Once those promotional rates are done, you may see a significant rise and fall depending on the movements of a benchmark. Since it's a revolving credit account, it may be difficult to predict how much a HELOC will cost you in the end.
5. Cash-out Refinance
Taking money out from your home equity through a cash-out refinance can also help you finance your roof repair or replacement. When you choose this financing option, you will be replacing your existing mortgage with a new loan, higher than what you owe on your real estate property. After the lender disperses the loan funds, you can then use the surplus to pay for the roofing materials and services.
Choosing this financial option is only a good idea if you can secure a new loan with a significantly lower interest rate than your existing mortgage. You should also consider using this method to pay for your new roof if you can switch a variable-rate loan like HELOC to a fixed-rate mortgage.
The downside with cash-out refinance is that you have to pay a higher price for your house in the long run. That's because you are essentially adding the closing cost and more years to your payment timeline. The approval process for cash-out refinance can also take a long time, as with home equity loans and HELOCs.
6. FHA Title 1 Loan
You can also consider a Federal Housing Administration (FHA) Title 1 loan. This option is a good alternative if you don't have enough equity to borrow against your home. The Department of Housing and Urban Development offers these fixed-rate loans through FHA-approved lenders to help individuals fund home projects that improve their property's basic livability.
To be eligible for FHA Title 1 loan, you usually need to have a debt-to-income ratio that is 45 percent or less. That means you shouldn't spend more than 45 percent of your monthly gross income to pay for car loans, student loans, credit card bills, and other consumer debt. You must own the property or have a long-term lease. It should also have been built and occupied for at least 90 days.
Again, this government-insured loan is offered to people with modest financial means to improve their homes. Lenders may allow you to borrow a maximum of $7,500 for a manufactured home with no foundation, $25,000 on a single-family home, and $60,000 per unit on a multifamily structure. They require you to offer your home as collateral if you borrow more than $7,500 and foreclose it if you fail to repay the loan.
7. FHA 203(k) Loan
Another government-backed renovation mortgage you can try is the Federal Housing Administration (FHA) 203(k) loan. This financing option is also an ideal choice for homeowners who don't have sufficient equity. Similar to FHA Title 1 loans, FHA 203(k) is only available through lenders insured by the Department of Housing and Urban Development.
The FHA 203(k) aims to help mortgagors in lower-income households rehabilitate or repair their primary residence. Depending on the extent of home repair or improvement needed, the FHA offers two types of 203(k) loans: standard and limited. For repairs that don't cost more than $35,000, the limited 203(k) loan may be enough.
If your roof requires extensive work or you plan on paying for other renovations, then you may opt for the standard 203(k) loan instead. To qualify for the FHA 203(k) loan, you should have a credit score of at least 500 if you're making a downpayment of 10 percent. If you're putting 3.5 percent, then your credit score should be at least 580.
8. Personal Loan
Depending on the lender's loan terms and approval factors, you may be able to use a personal loan to finance your new roof. One of the best things about this financing alternative is that your home or other assets won't be at risk of foreclosure since it won't be required as collateral. Banks or financial institutions are typically the main sources of funding for personal loans.
In this unsecured loan, you can get a fixed sum which you will have to pay over a set term, typically lasting for a few years. Research various creditors to get the best deal since each offers varying interest rates and repayment terms.
Although not having collateral may seem like an attractive option, using a personal loan has a serious downside. Since no assets are backing them, lenders typically charge a higher interest rate for personal loans. Plus, you won't be able to claim a tax deduction for paying the interest.
9. Credit Cards
Using your credit card to pay for your new roof should probably be your last resort. Although credit cards typically offer a higher spending limit than personal loans, the high interest rate of most cards may turn your roof repair or replacement into a very costly project.
However, if your credit card has generous rewards, incentives, and even cash-back bonuses, financing your new roof with your card may be worth it. If you have an excellent credit score, getting a new credit card that offers 0 percent interest for 12 months is also a great alternative. It will allow you to save a significant amount of money over the payment term.
If your roof repair or replacement isn't overly expensive and you have the income to support it, you may be able to pay down the expenses within the year. But if your home improvement project requires extensive structural renovation, you can expect to shoulder the standard interest rate after your credit card's zero-interest promotional period ends.
How to Qualify for New Roof Financing 
Each financing option listed above is different, much like how each lender has varying terms. Check the requirements for the roof financing option you think is best for you. In general, people who have no means to cover the expenses of a new roof out of pocket, but can pay it over time can qualify for new roof financing.
The Bottom Line: How to Finance a New Roof
When your roof gets damaged or reaches the end of its lifespan, it should be your top priority to have it repaired or replaced. This structure is the unsung hero that protects you and your property against the elements outside.
We understand that your finances can appear to stand between you and a new roof. If your roof needs repair or replacement, you must address it even if you can't pay out of pocket. At RoofClaim.biz, we're dedicated to helping our clients get the roof they need.
If you have questions about replacing your roof and your financing options prior to scheduling an inspection, feel free to contact us. We're happy to help!